Aviationtag cares. And so should you.
2018 has been a fantastic year so far and now in the spirit of Christmas, it is time to give something back to you and to society.
We have emptied our shelves and found some extra special Aviationtags for you. The majority of those tags are sold out already, while others have a very, very special registration number that you might like.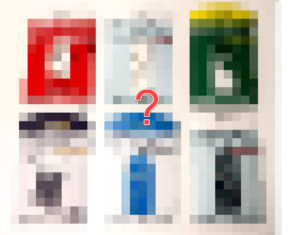 From today until December 16th we will auction 10 special Aviationtags off on ebay. Each day at 10AM CET, we will introduce one of those tags in a dedicated email newsletter and on our social media channels.
So please make sure to follow our communication there.
Facebook : www.fb.com/aviationtag 
Instagram :  www.instagram.com/aviationtag_com/
All auctions can be found here – (our ebay seller name is aviationtag_com) :
https://www.ebay.de/sch/aviationtag_com/m.html?_ipg=50&_sop=12&_rdc=1
100% of the revenues of those ten auctions will be donated to the "Balthasar Children's & Young Adults' Hospice" in Olpe, close to our premises in Cologne.  Coming to terms with a child's diagnosis of life-shortening conditions, or a family member's changing state of health, can fundamentally change a family's life. The hospice is a shelter along the way – a place to live and laugh, to die and grieve.
Find out more about the "Balthasar Children's & Young Adults' Hospice" at
https://www.kinderhospiz-balthasar.de/en/
Regardless if you are participating in our auction or not, your donation directly to the hospice would be much appreciated. More information on donations can be found on their website.
The Aviationtags will be send out after payment has been received on December the 17th with DHL Express, so you should still get them just in time before Christmas.
Thanks for your ongoing support!