Welcome to our new online HQ!
Dear Aviationtaggers!
Welcome to our new online presence. We have gathered the feedback that we received from you over the last couple of months and worked hard on improving our website for you. Now we are live with it and hope that you will like it as much as we do.
As with every new "home", work never stops. When you complete one task, there will always be a new one to work on. So please consider the homepage as having the status "work in progress". If you have any feedback for us, please let us know in the comments and we will try to accomodate it going forward.
Now let us introduce some new features, which you will hopefully find useful!
We have now divided our Aviationtags in main categories to make it easier for you to find YOUR favorite kind of tag: Commercial Aircrafts, General Aviation, Military Aircrafts and our "Classic Collection". Just use the links here to go straight into that category.
Finally we have filters as well for you to drill down to get your perfect search results! You can filter by color of the tag, manfufacturer of the aircraft and the last airline that was operating it. Also, you change the sort order: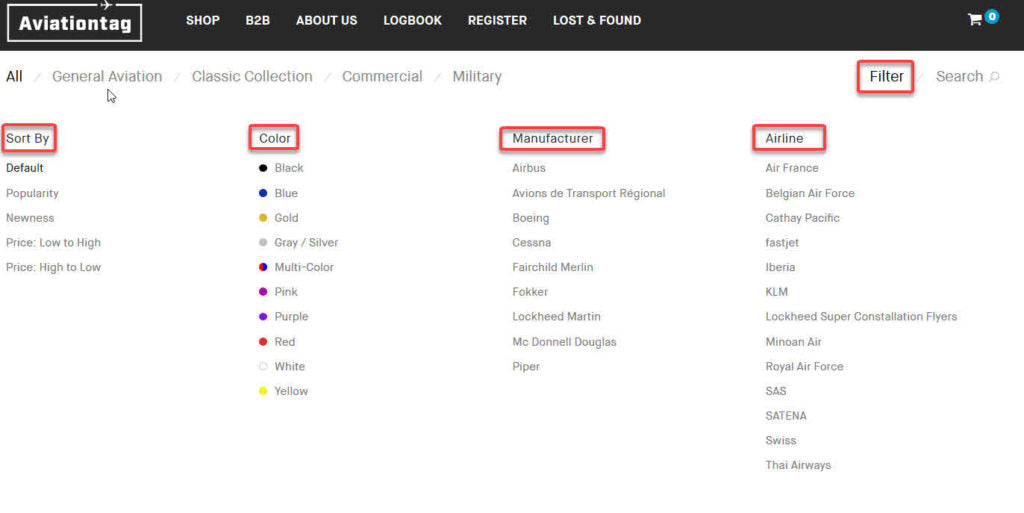 Also, there is a new free text search if you are looking for something really particular:

On the product detail page, there is a new vertical gallery for you to see all pictures at a glance. You can zoom in as well if you want to have a close look:
We also added the functionality to change the change the quantity of Aviationtags in the shopping basket, something that was missing for the longest time:
When you like our Cathay Pacific Boeing 747 you might also like our KLM Queen of the Skies. This is why we added product suggestions on the product details page for you: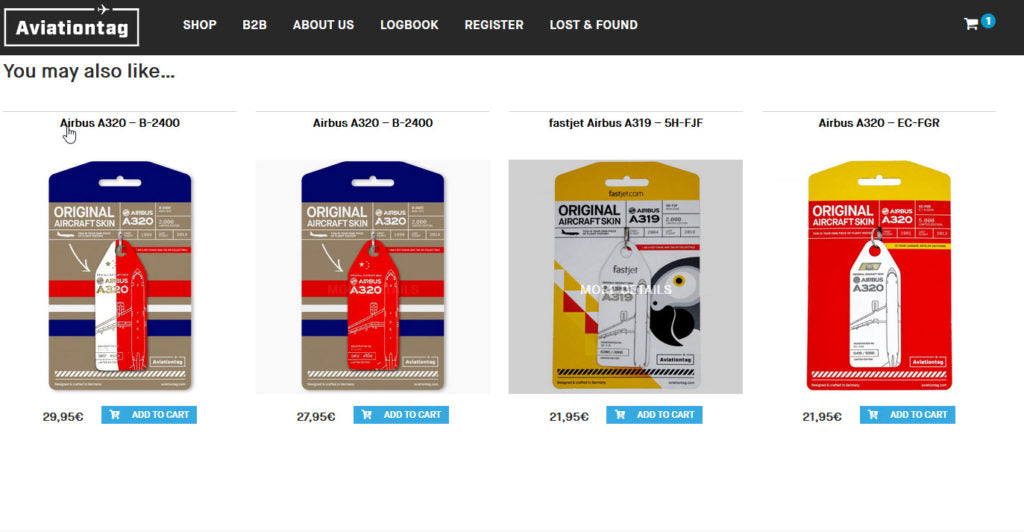 Plus many other small things. We hope you like the new site since we did it all for you! If you have any other feedback, please let us know in the comments!
Your Aviationtag Team